RATED #1 MAUI BIKE TOUR 2019, 2020, 2021 & 2022!!!
All Maui bike tours include quality snacks, fresh local fruit, water, Gatorade, and homemade coconut muffins. All guided tours also include an amazing lunch!
WARNING!!!!
IF YOU ARE SOMEONE WHO WANTS TO WAKE UP AT 2 AM, GET CRAMMED IN A VAN OR BUS WITH 15-25 OTHER PEOPLE, SPEND 3 ADDITIONAL HOURS IN THAT VAN, FREEZE YOUR ASS OFF FOR AN HOUR TO MAYBE SEE THE MOST OVERRATED AND CROWDED SUNRISE, AND THEN BIKE DOWN SLOWLY WITH ALL THE OTHER GROUPS IN HEAVY TRAFFIC…MAUI BOMBERS IS NOT FOR YOU…BUT, IF YOU ARE AN ADVENTURER WHO WANTS THE BEST MAUI BIKE TOUR EXPERIENCE IN ALL OF HAWAII, THEN SADDLE UP PARTNER!
My name is Matt. As owner/operator I will personally be guiding each and every Maui Bomber – Maui Bike Tour , to ensure the most fantastic experience . We offer both guided and unguided tours. Please read on.
 Maui bike tours companies, there are 7.  How did Maui Bombers become the #1 rated company in just 3 short years? THE RELENTLESS PURSUIT TO EXCEED YOUR EXPECTATIONS. I had worked for 5 years with one of the big bike tour companies, and that's where I learned how to be the best I could be within the restrictions of how all the companies did their tour. There are a lot of negative aspects about how everyone else does things.I won't go into details, just read their reviews. When I started Maui Bombers, I was able to eliminate all the negative aspects AND add my own positive aspects…along with a little creativity and originality. From day 1, my goal was to offer you the MOST incredible biking experience on the island. We have accomplished that. We truly are in a league all by ourselves. Please, do not take our word for it…check out our consistent 5 star reviews. Now that we are #1, we have a new goal: TO BE THE BEST THING YOU EXPERIENCED YOUR WHOLE TIME HERE ON MAUI.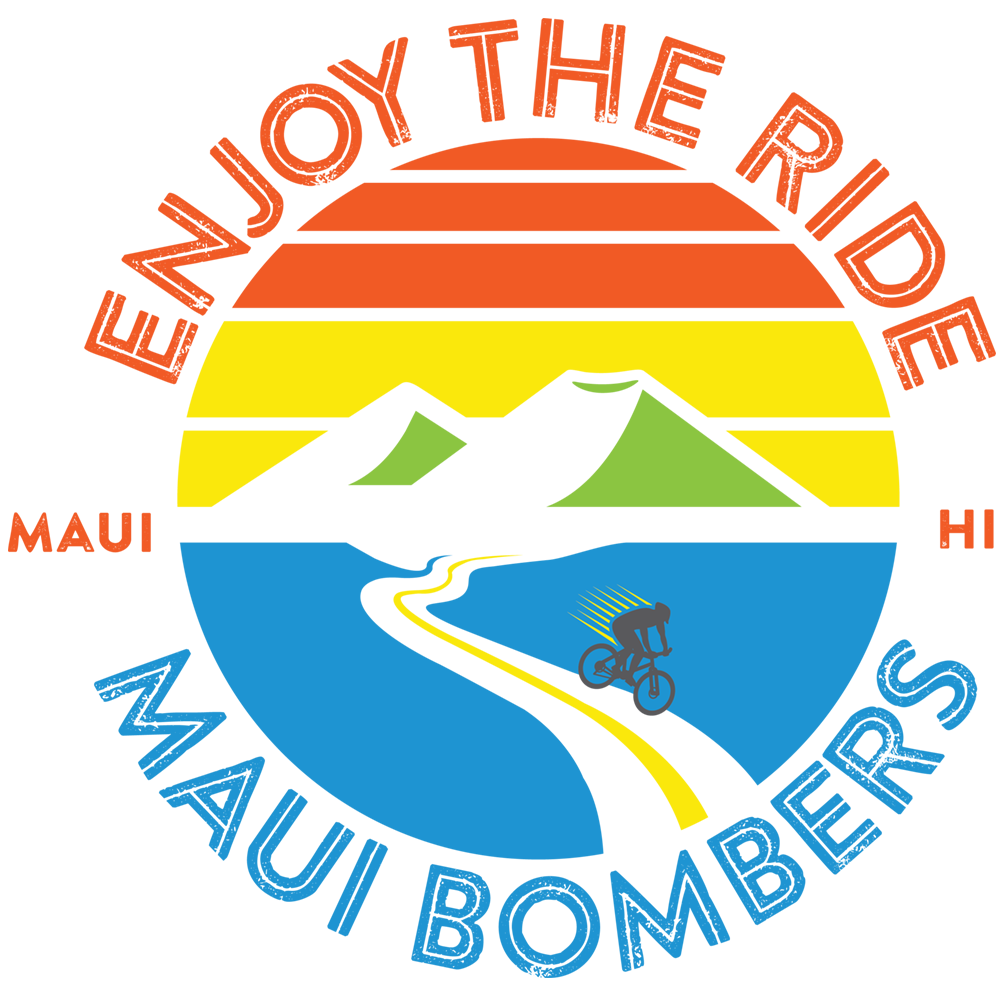 Maui Bike Tours Testimonials
Average 4.9 Stars on Google Local & TripAdvisor!
Riding with Matt was a great experience ,so into the tour/ride. One of the best rides I've done. Great day would highly recommend

Anthony D

Wrote a review Oct 24
This is my second bike tour in Maui. This by far was superior to the previous "sunrise" bike tour. Matt and his team were amazing! It was great because the group was small and personable (other tours are much much larger.) The equipment was so much nicer. The stop for lunch was in a fun little town, good food. Don't look any further for a bike tour, this is the one!

Joy H

Wrote a review Oct 13
Maui Bombers is awesome. This was our second time with them. We did the supreme route this time and highly recommend it. Matt treats every rider like they are his best friend. He has thought of everything you could possibly need to exceed your expectations. If you could do just one activity while in Maui this is it!

Chris

Wrote a review Oct 11
This is the best cycling tour in Maui! The 40 mile route takes you to other locations that the other tours don't go and you get to see the best views of upcountry. We lucked out and we're the only ones on the tour and Matt and Eric were awesome. It felt very safe with Eric following behind in the van and the bikes are in great condition. Matt takes plenty of photos and action videos so you can just sit back and take in the views. It's an easy, mostly downhill ride. You'll love this tour!

Lauren C

Wrote a review Oct 8
Matt and Alex were such a great pleasure to be greeted and hosted by. They were fun friendly excited, informative and professional. Felt safe and comfortable the entire time. Breathtaking views, solid puns, and great guides. They had everything planned to the T! They also were kind enough to accommodate us relatively last minute! Their gear, equipment, vehicles, and food was delicious. Especially the home made muffins! Thanks again Maui Bombers for the awesome trip! See you guys soon.

Zach H

Wrote a review Oct 3
I loved every minute of this tour! Absolute MUST DO activity while in Maui. Matt the owner was so much fun and had such a great energy while leading this tour. You could tell he truly is having a blast every time he does it. I was a little nervous at first when the tour group in front of us started and all their brakes were squeaking, but Matt had the best bikes and equipment out of any other tour company and I was instantly comfortable once we got going. He also has regular bike helmets and not the gross full face helmets that are super nasty to share (every other company has full face helmets - yuck!)

Dub-Steff

Wrote a review Oct 3
Great experience from beginning to end! I contacted Matt directly to register for this tour because the system doesn't allow solo bookings. He was great on the phone and sent reminder texts before the ride day. 40 miles sounds like a lot, but it's definitely mostly downhill and on some rolling up/down in some really cool upcountry parts of Maui. Anyone can do this ride!

elh76

Wrote a review Oct 1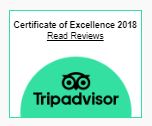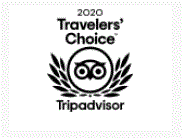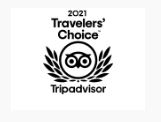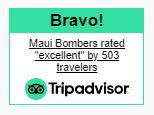 WHAT SETS US APART?
We are the only progressive bike tour company on Maui, always evolving and always improving. We do 11 things that nobody else does. Below are just a few. Join us to experience the rest.
Length of Run
Other biking company routes vary from 7-15 miles. Our bike ride is 16-30 miles, depending on which tour you choose. We are the only company that bikes to the beach!! Any other bike tour company that claims to have the longest bike ride is simply lying.
Small Groups
With an average group size of 6 people, you are guaranteed a completely personal tour catered to what you want. You are also guaranteed the best biking experience. We can also accommodate larger families and groups. For any group size between 7-12, we use multiple vans and a 4-5 person crew! We are the only company to offer this.
Top of the Line Bikes
Maui Bombers uses top of the line Trek Marlin 5's modified for the most comfort possible. We just got an additional shipment of 2023 Trek Verve 2 Step-through bikes that are perfect for anyone who has back, hip, or leg issues.
Helmets
We are the only bike tour company that uses biking helmets. All the other companies require the use of full face motorcycle helmets.
Less Traffic
Enjoy an open & free path straight to the ocean! Our tours have far less traffic than the competition because we have a better start time than they do.
BIKE RIDE FROM 6700FT. TO THE BEACH!!
RANKED #2 BIKE TOUR IN THE WORLD!!
Your Maui bike tour combines two unique biking experiences. The first section begins at the top of Haleakala Ranch, where we will descend 7 thrilling miles through many sweeping switchbacks with incredible views. The second section is 9 miles and begins just outside the cool town of Makawao. We'll bike to the center of Makawao, take a break and treat you to lunch, then bike down to the town of Paia and end the journey at Baldwin Beach Park.
Arrival & Duration
8 a.m. till 12:30 p.m
Location
Meeting at Target parking lot in Kahului
Starts near Haleakala National Park
End at Baldwin Beach
Elevation Level
Starting at 6,700ft
Ending at 0ft
Tour Experience
Relaxed, Effortless & Fun!
MAUI BOMBER EXCLUSIVE UNGUIDED TOUR! This is the same route as our Cycle to the Sea Tour, but for those who want to bike by themselves at their own pace. We are, however, always close by ahead of you if you need a drink, snack, bike adjustment, or general information along the way. We are the ONLY company to offer this service!!
Meeting at Target parking lot
Starts near Haleakala National Park
End at Baldwin Beach
Starting at 6,700ft
Ending at 0ft
Relaxed, Effortless, at Your Own Pace, & Fun!
THE MOTHER OF ALL TOURS! This 30 mile bike ride begins at the same location as our Cycle to the Sea Tour and the 1st 8 miles is all downhill. Then the Supreme section begins! A rollercoaster of a bike ride with a series of friendly rolling climbs and downhill thrills. The final section is 15 miles all down hill. This is the only tour company that offers this route!!
Meeting at Target parking lot in Kahului
Starts near Haleakala National Park,
End near Kanaha Beach Park

Starting at 6,700ft
Ending at 0ft
First Half: Challenging, Calorie Burning, & Fun!
Second Half: Relaxed, Effortless, & Fun!
This is a totally unique guided tour that combines the most exhilarating portions of Haleakala…the switchbacks at 6700' elevation where you ride all downhill through dozens of switchbacks, with relatively no traffic to deal with, then load up the bikes and bring you to the second leg…the Supreme section of our Cycle Supreme Tour! This is simply the BEST biking road on the entire island! 10 miles of rollercoaster experiences including friendly climbs and breathtaking views.
Starting at 6,700 ft. elevation, Ending at 2,300 ft. elevation
Relaxed, Exhilarating, 17 miles composed of downhill switchbacks and friendly climbs.
Call or Text (808)-250-0186